Children's Ministry is back in Church!
After two long years, we are finally bringing everyone including our little lambs of 18 months back to church for in-person ministry on 24 April 2022. Come! Let us worship and grow in our faith journey together. See you all IN CHURCH!
Detailed resumption information has been disseminated, please contact us at This email address is being protected from spambots. You need JavaScript enabled to view it. should you require assistance.
Do check out our family devotional plans, prayer pointers and important announcements at this dedicated page: https://wesleymc.org/cm-updates Keep your children and families plugged in to the weekly happenings and themes in CM!


It's Time to Bring Our Kids Back to Church!
- A Personal Ministry To Every Child
In CM, we aim to teach and model God's Word not only as a teacher, but also as a mentor-friend to the child. Through a holistic program, we hope to help children exercise their faith in concrete ways that will strengthen their Christian identity - one that is based on God's word.
Besides the Sunday children's church services, the ministry also organizes bible camps, mission trips, social concerns projects and life skill workshops for children. Other ministry arms include Cappers – children's prayer ministry and Praise Special Community (PSCom) – a ministry for individuals with special needs.
Our Mission Statement
The Children's Ministry seeks to disciple children into a vibrant personal relationship with God, through the teaching and obedience of His Word, in order to bear witness for Christ and be empowered to serve and worship God in His kingdom.



(Based on Luke 24:46-49, Matthew 28:18-20)

Core Elements
1. Holistic discipleship program
Which goes beyond Bible stories and classes, to meet the spiritual, emotional, intellectual and social needs of every child.
2. Ministering to a child
Recognizing their fears, hurts, insecurities, passion and preferences, and going beyond teaching them.
3. A Coordinated Curriculum
Combined with creative communication tools to make God's Word come alive and relevant for a child. The curriculum will be flexible enough to cater to the current needs of children while at the same time ensuring a comprehensive coverage of Biblical teaching.

Children's Ministry Recruitment 2019 | Wesley Methodist Church from Wesley Media on Vimeo.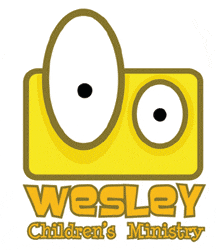 For more information, please send us an email here: This email address is being protected from spambots. You need JavaScript enabled to view it.