Wesley Church App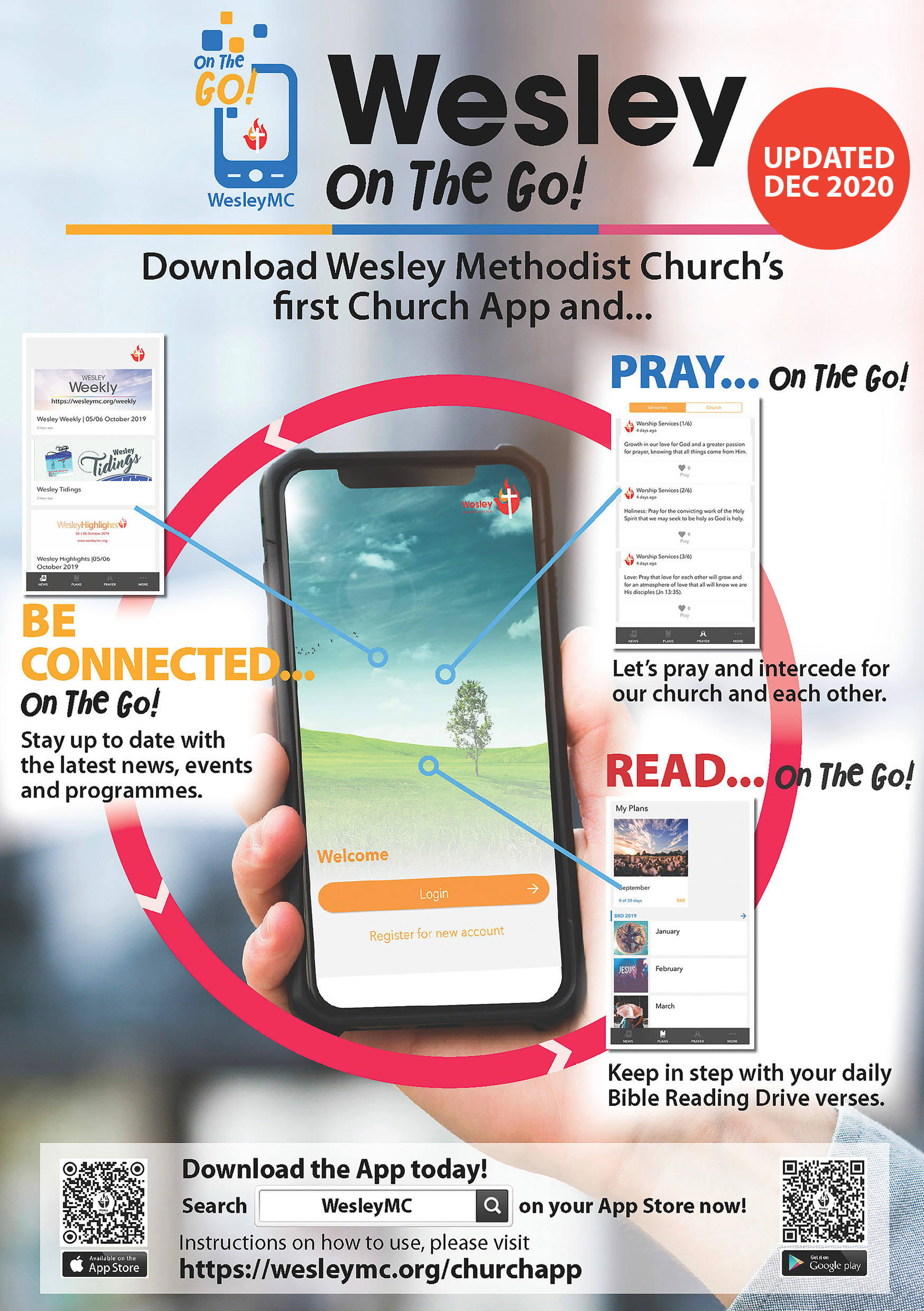 Download and Install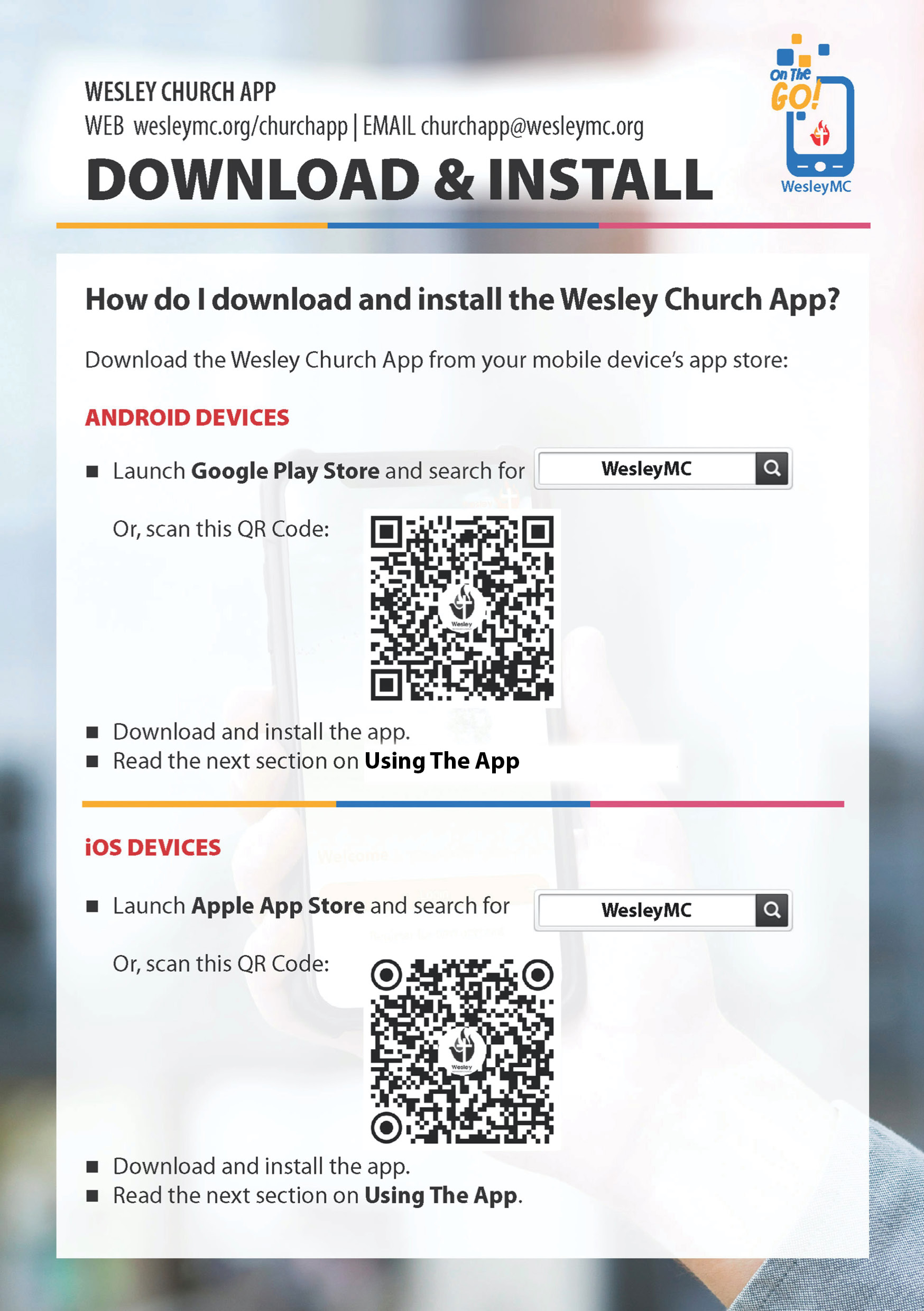 Using the App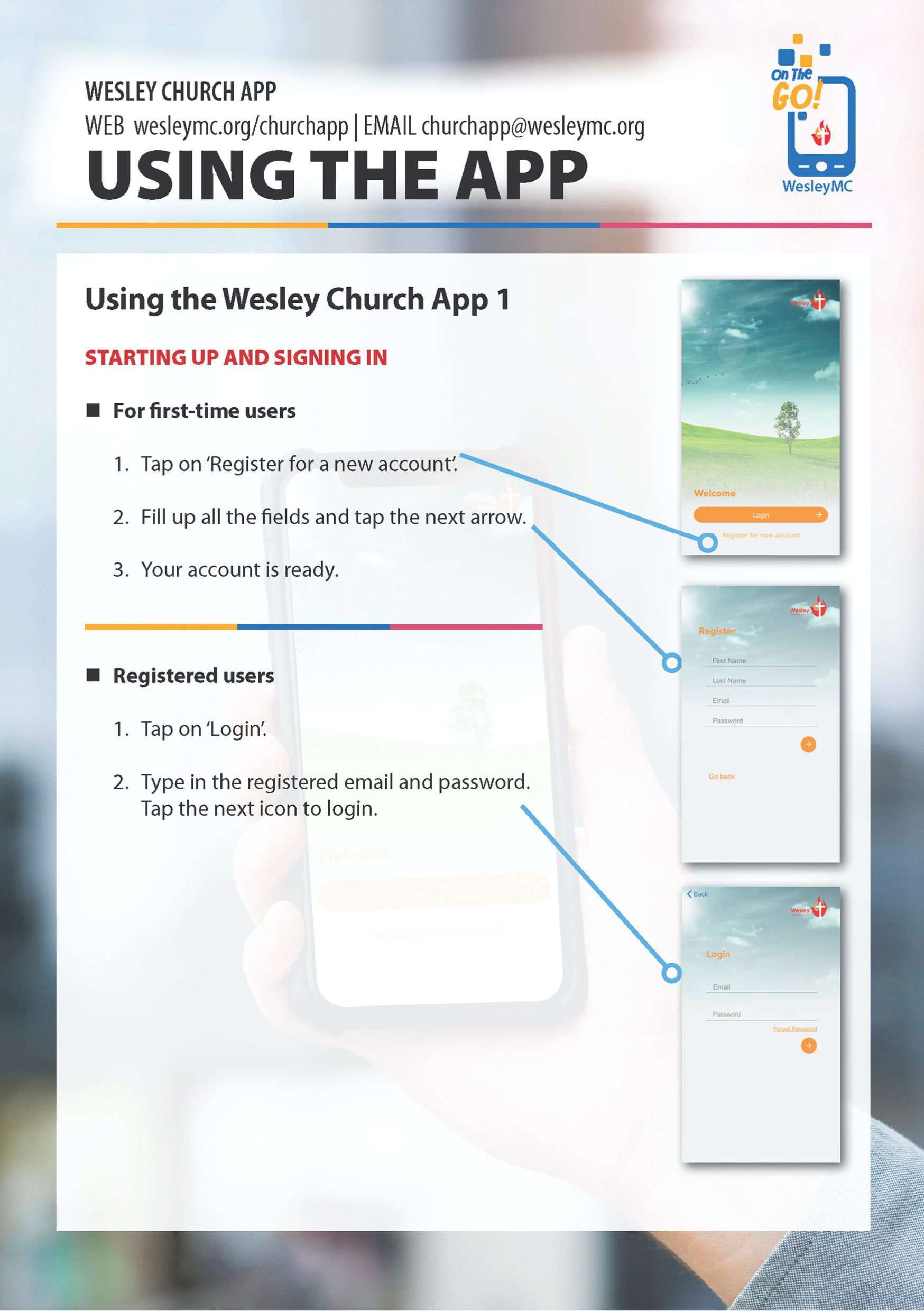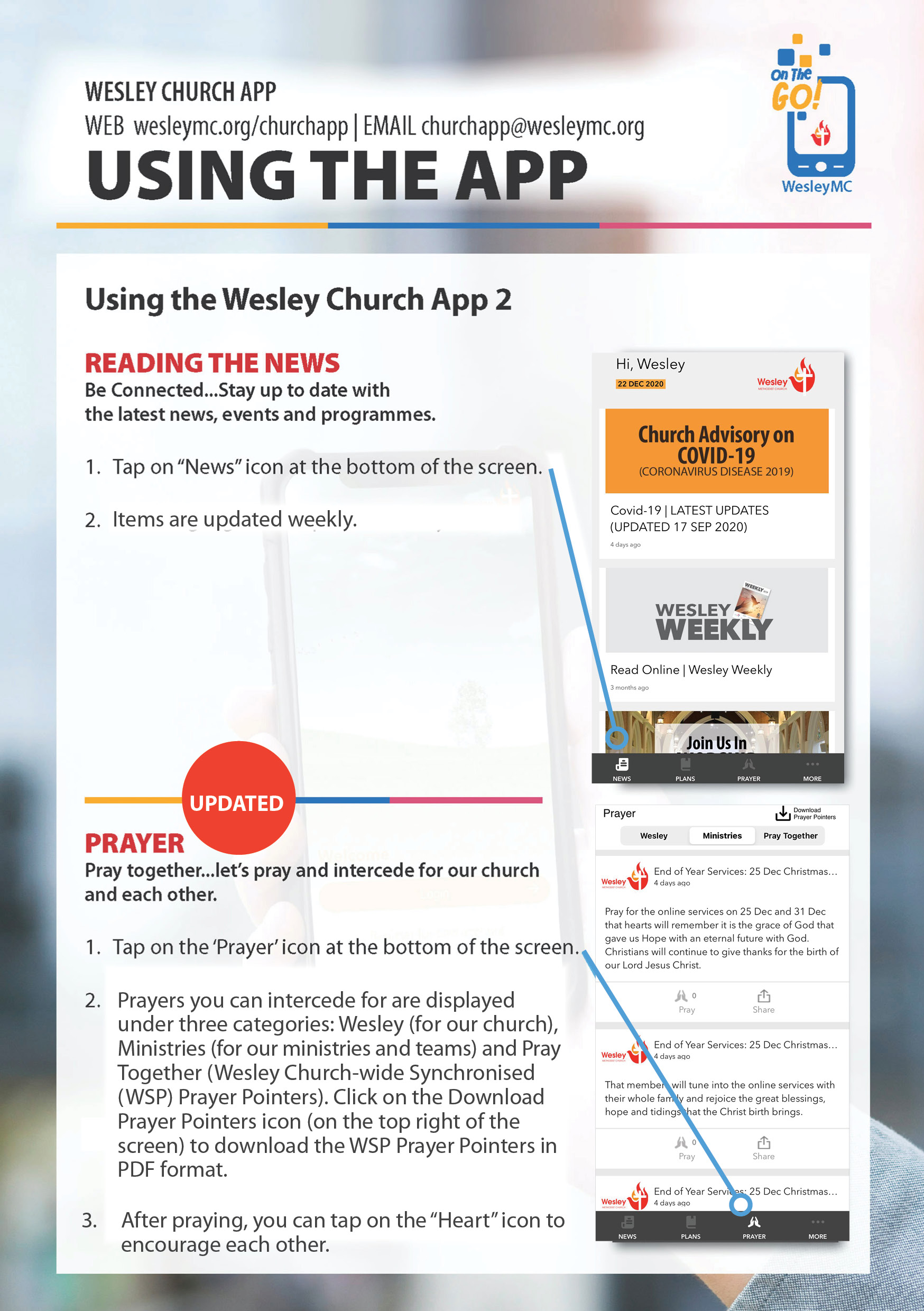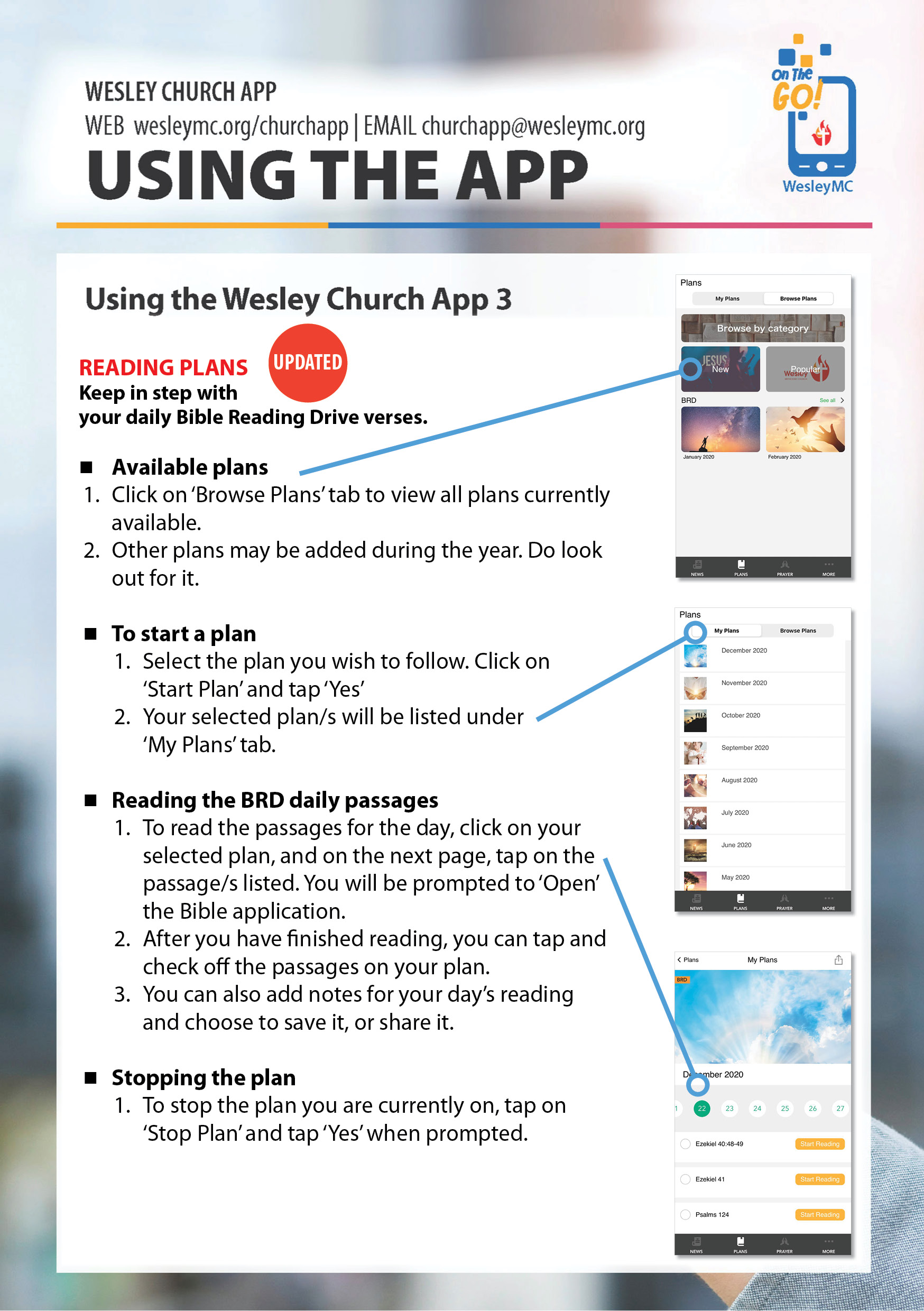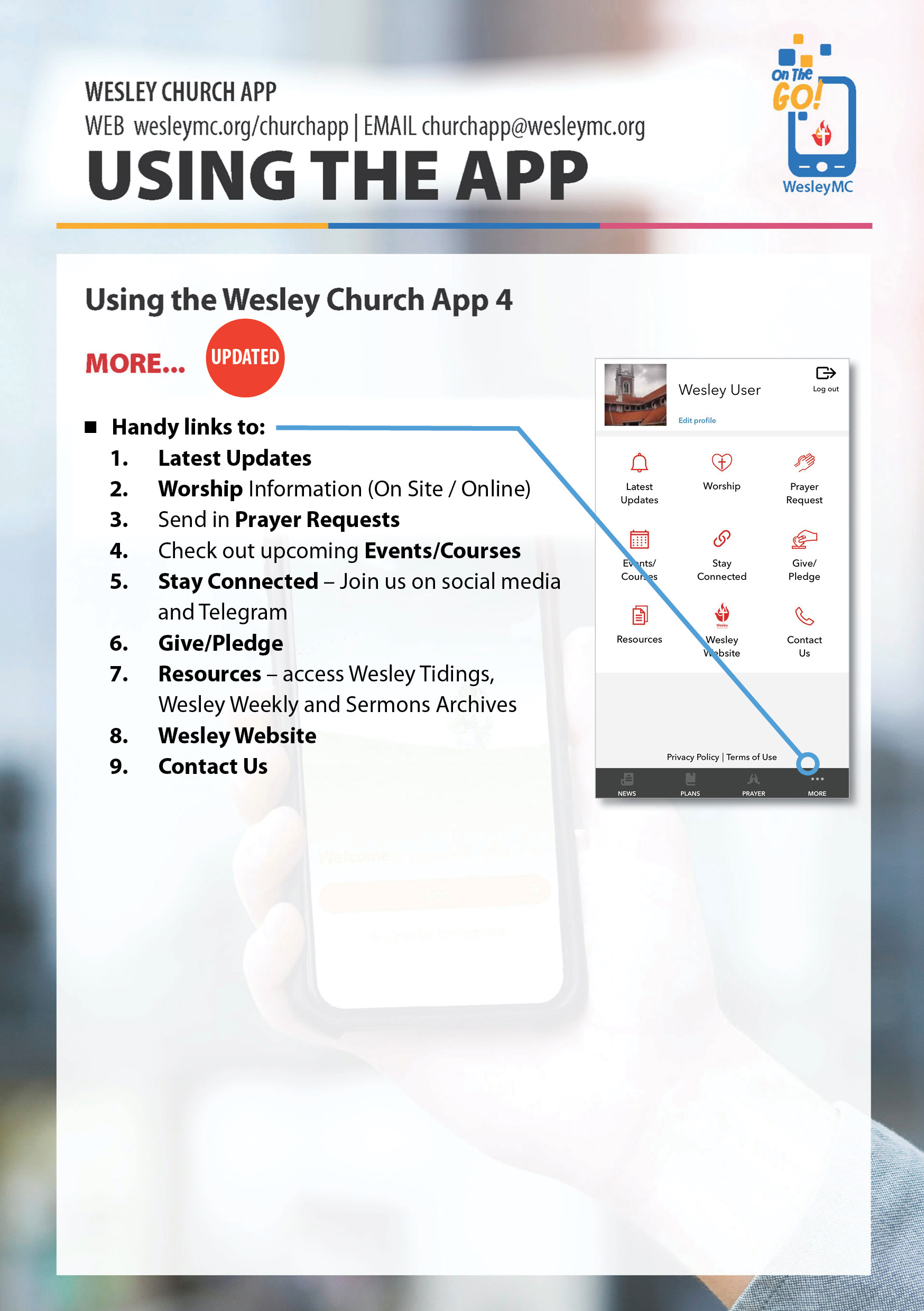 FAQs
Q:Why do I need to sign up / sign in to access the App?
A:Signing in to the app will allow the system to help you track the progress of your Reading Plan.
Q: Will there be an updated version of this App with more features and functions?
A: Yes. We are in the midst of developing the enhanced version of the App, scheduled to be rolled-out in 2020.
Q: How can I give update and feedback on the Mobile App?
A: Do send any feedback to This email address is being protected from spambots. You need JavaScript enabled to view it.
Q:Can I access the weekly sermons through the App?
A: Yes. Currently you can use the quick link under the MORE tab to access the Wesley Methodist website for the audio sermons.
Q:Is there any fees or costs for using the Wesley Church App?
A:The App is free to use. However, mobile and data charges to access the App by your mobile service provider applies.
Q:Will my email be used for marketing purposes?
A:The collection of email for sign up is governed under Wesley Methodist Church's Privacy Policy (https://wesleymc.org/privacy)
Do come back to this page as we will be updating the FAQs.