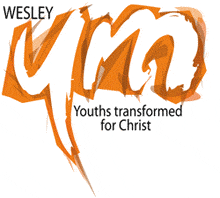 Shalom! Wesley Youth Ministry (YM) is the youth-focused arm of Wesley Methodist Church, where we hold Saturday Worship Service to reach out to young people aged 13 to 23, pointing them to our Lord and Saviour, Jesus Christ. No matter what your background and interests are, if you'd like to find out more about the God who loves you and wants to pursue a personal relationship with you, we invite you to join us at our next service.
Service Timing & Venue
Saturday, 2pm
Wesley Hall, Wesley Methodist Church


Contact us at This email address is being protected from spambots. You need JavaScript enabled to view it. if you are keen to join us at YM or find out more.
Camp Steadfast 
YM Camp is happening! Camp Steadfast will be from 17-19 December and it is a day camp. This means there will be no stayovers BUT we promise it'll be super fun! The venue will be at various homes, and each camp group will be at 1 home, for social distancing sake. Do sign up ASAP, as there are limited spots available. Sign up here!
If you are a parent, please do read our Parents FAQ! We hope to address your concerns regarding camp! Find out more here!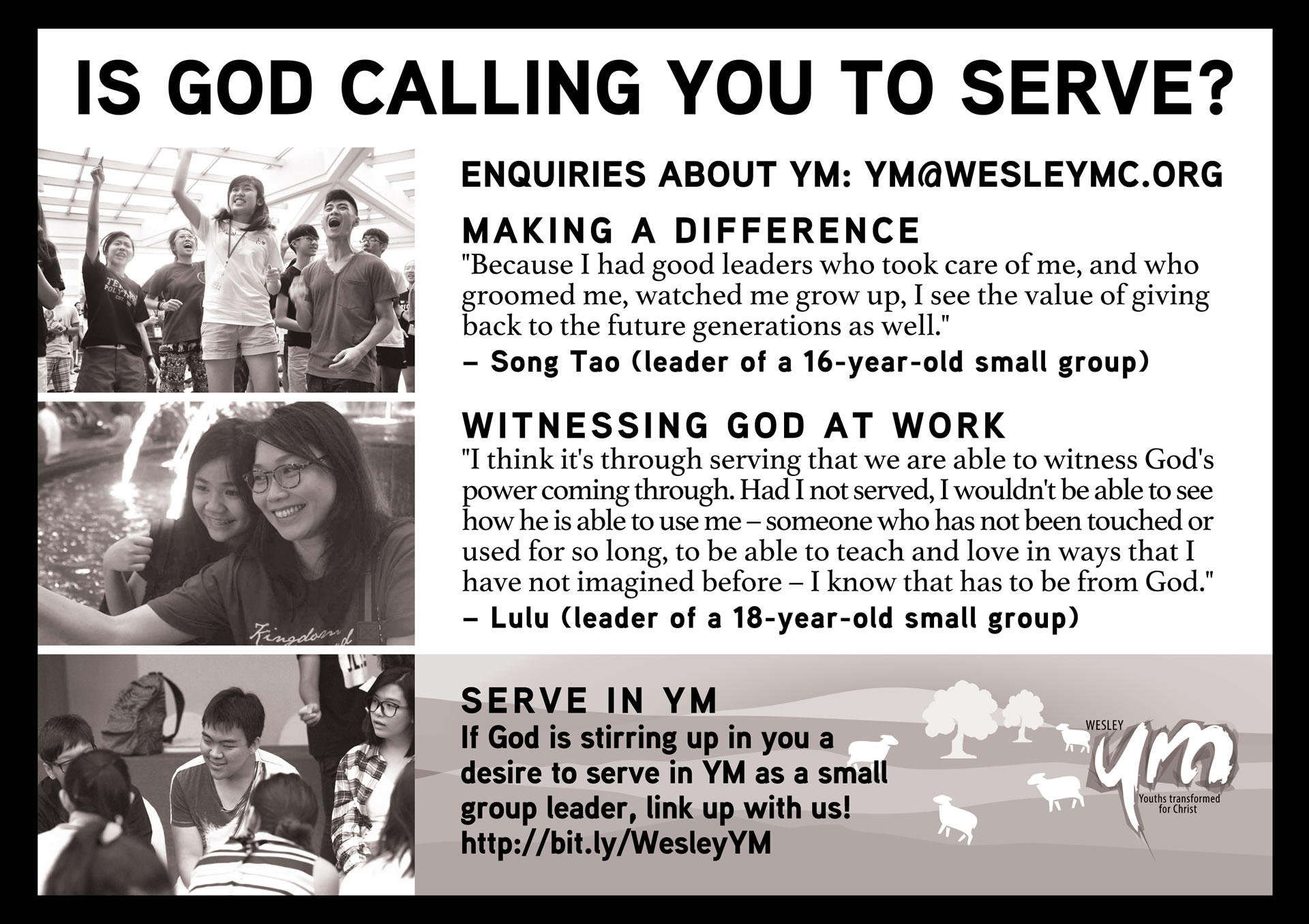 SERVING GOD IN YOUTH MINISTRY 
Every year, approximately 100 young ones graduate from Children's Ministry to join the Youth Ministry. Good leaders and mentors are needed to journey with these young people, to help them to know God and respond to Him with growing faith and obedience to Christ. Have you encountered God's transformative love and grace in your life? Do you desire for others to know God's love and grace? Is God stirring up in you a desire to serve the youths?
Connect with us at https://tinyurl.com/volunteeratym and we will be in touch with you.


WESLEY YOUTH MINISTRY
Connect with us on FB page https://www.facebook.com/WesleyYM or contact our Youth Workers This email address is being protected from spambots. You need JavaScript enabled to view it.